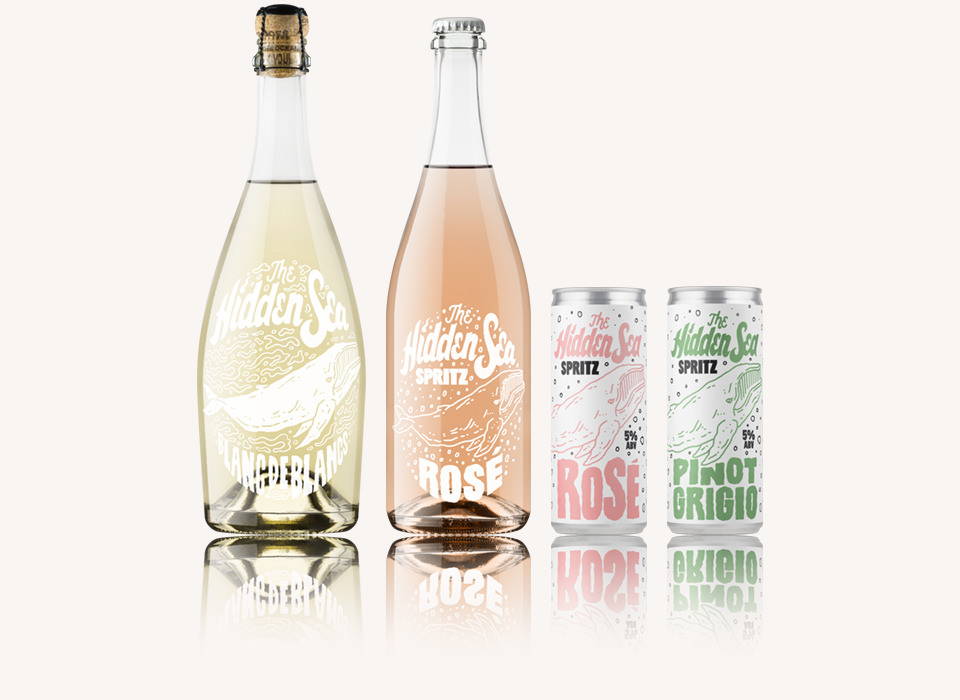 New Products: Blanc de Blancs, Spritz Rosé 750mL, Spritz Rosé and Pinot Grigio cans

The Hidden Sea explores distribution in the Maldives

Brand Awareness Specialist, Angela Jones, has secured a partnership with Crystalbrook Hotels Cairns (#sustainableluxury)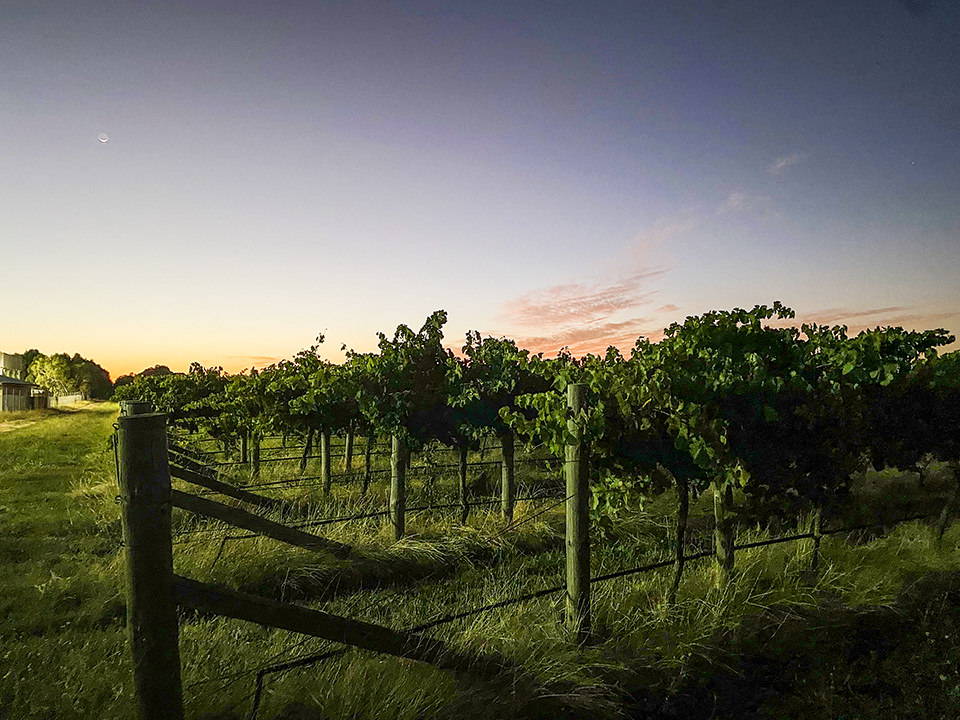 Harvest for 2023 is now complete

February 23rd: Crushing with warmer climate whites

March: Cooler/LSC whites

April: reds

Range extension in USA: Sauvignon Blanc

CEO, Richie Vandenberg had a successful trip to USA—visiting with Precept, SGWS, and many retailers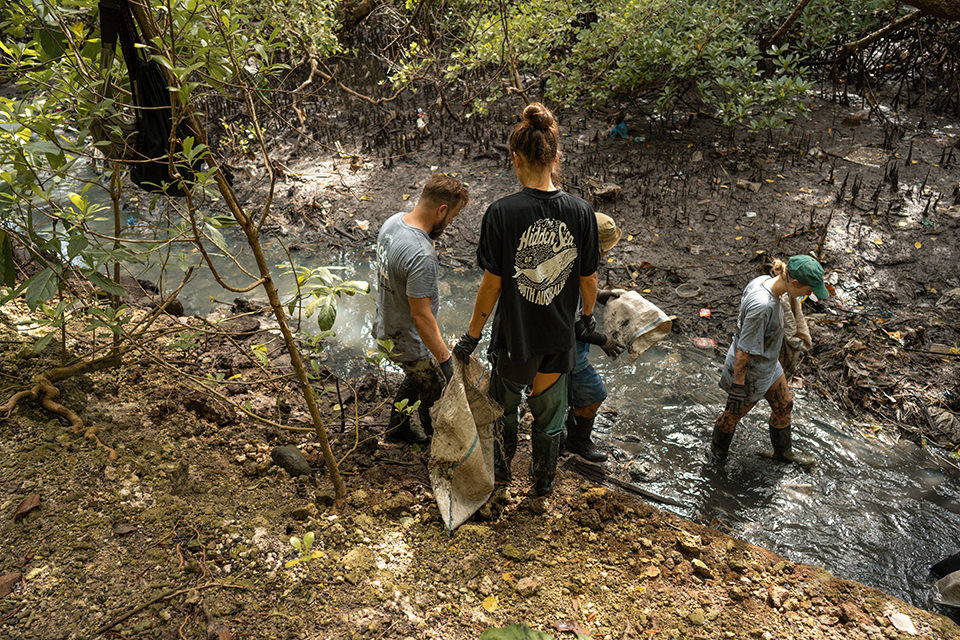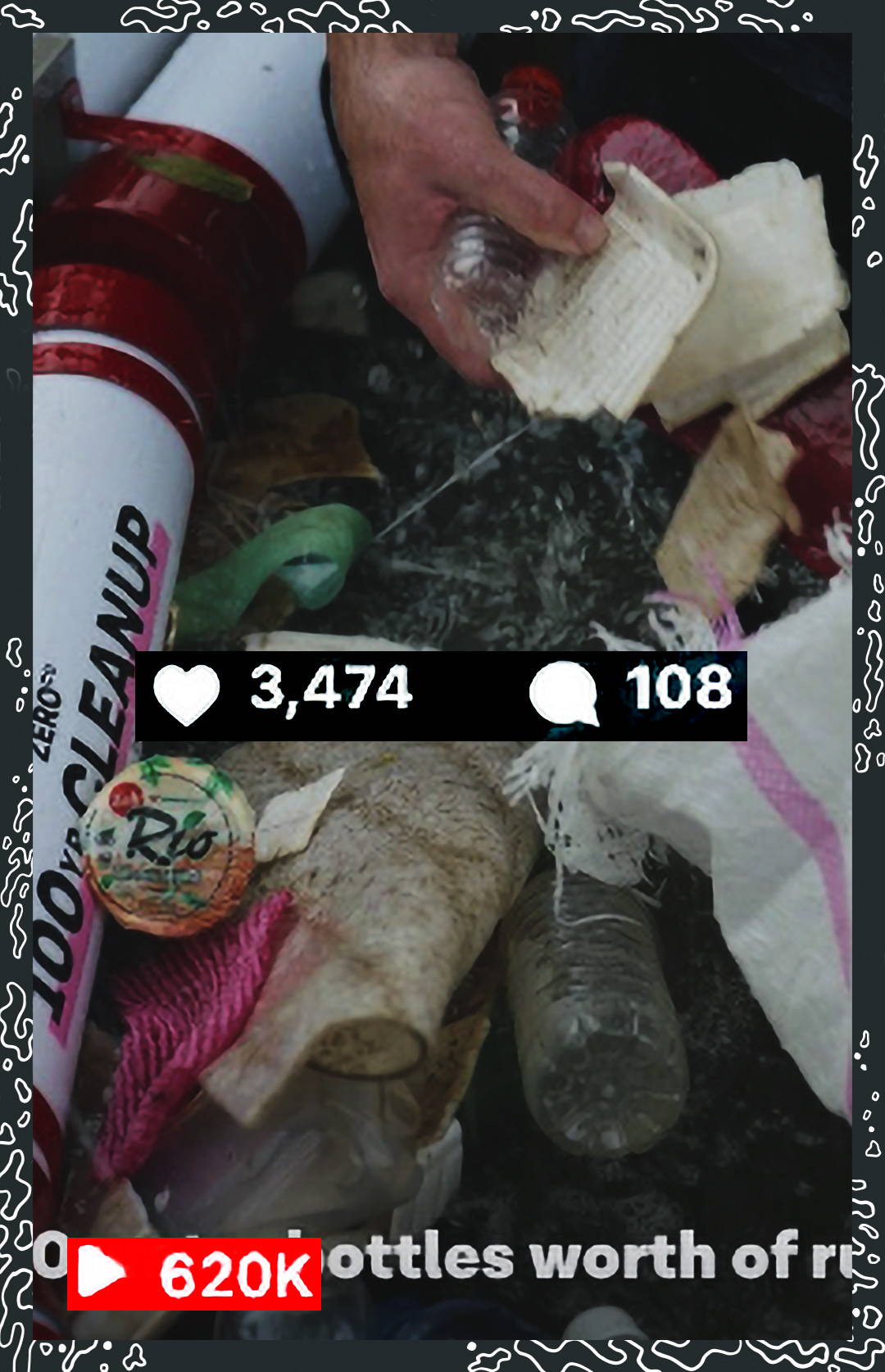 Thanks to the incredible partnership with Zero Co on the 100 Year Cleanup, The Hidden Sea secured it's first runaway collaborative post on social media—netting over 620k views, and nearly 3,500 comments!

See it, and comment on it HERE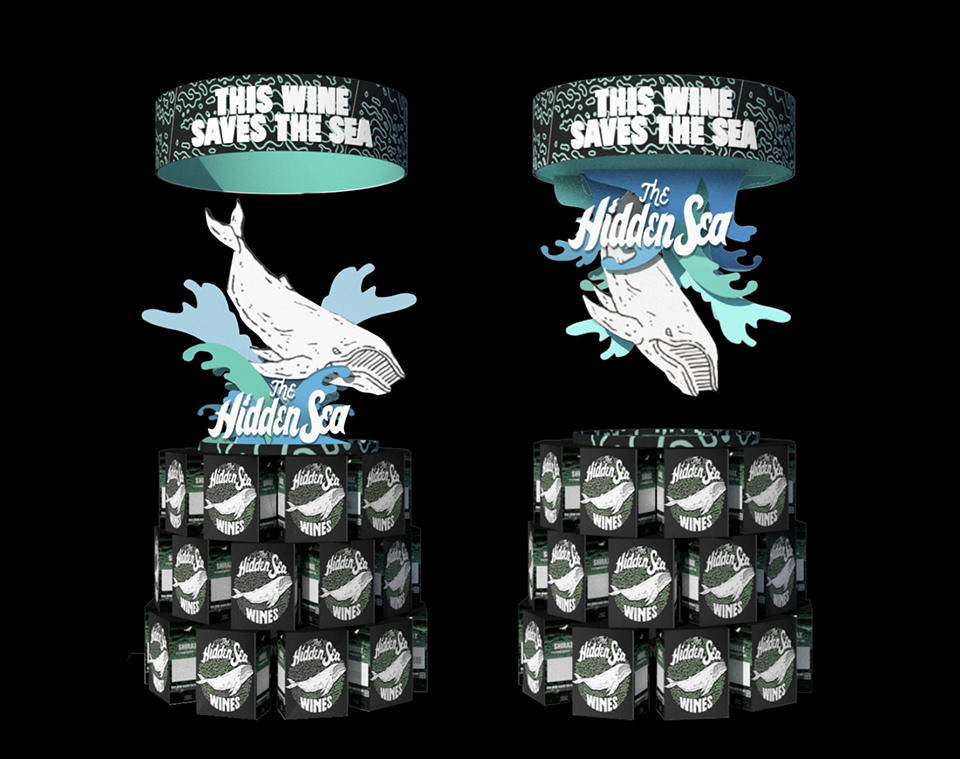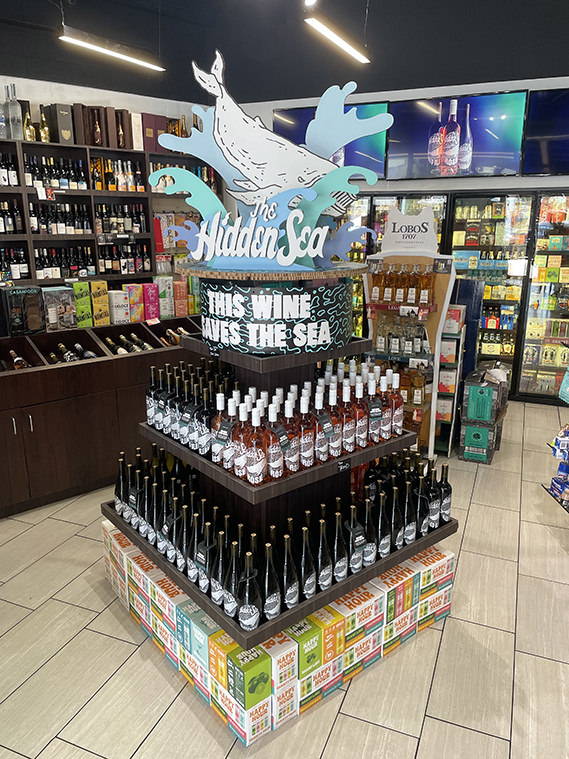 The Hidden Sea showed off its newsest whale retail feature at Pink Dot in Hollywood

The two companies have also enjoyed a lot of collaborative success on social media, which has led to exciting new photos of The Hidden Sea SKUs, and an excellent interview with Co-founder, Richie Vandenberg, and the President of Pink Dot, Sol Yamini

Like Zero Co, this is what best-in-class collaboration looks like with retailers. Two brands working together to boost each other's visibility, and share an audience. See for yourself:
The Hidden Sea's first-ever short film, "One Ocean" has been selected by the Manhattan Film Festival. It will have its world-premiere in June!

Click the image above to watch it now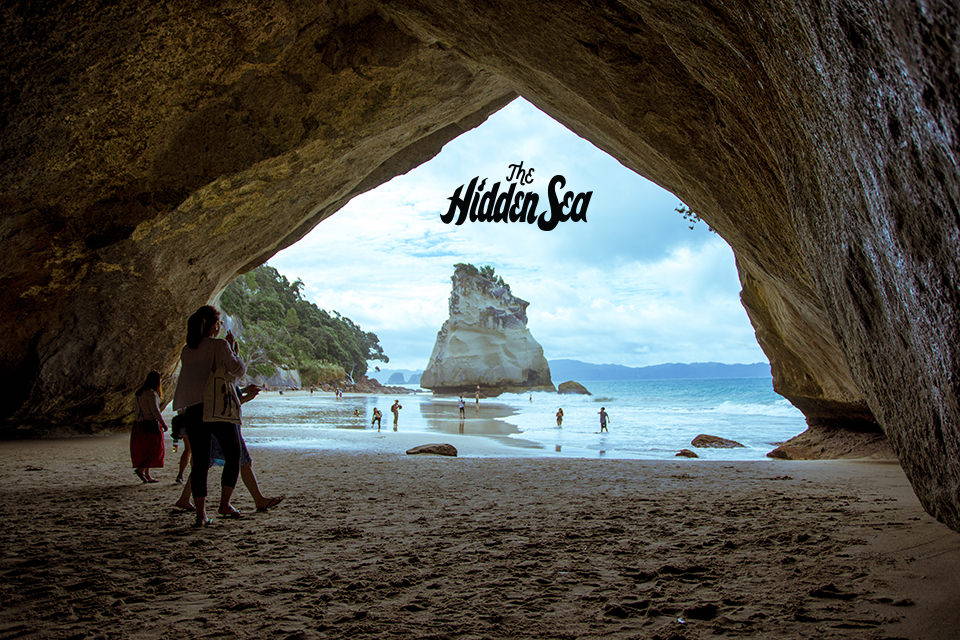 Official launch in New Zealand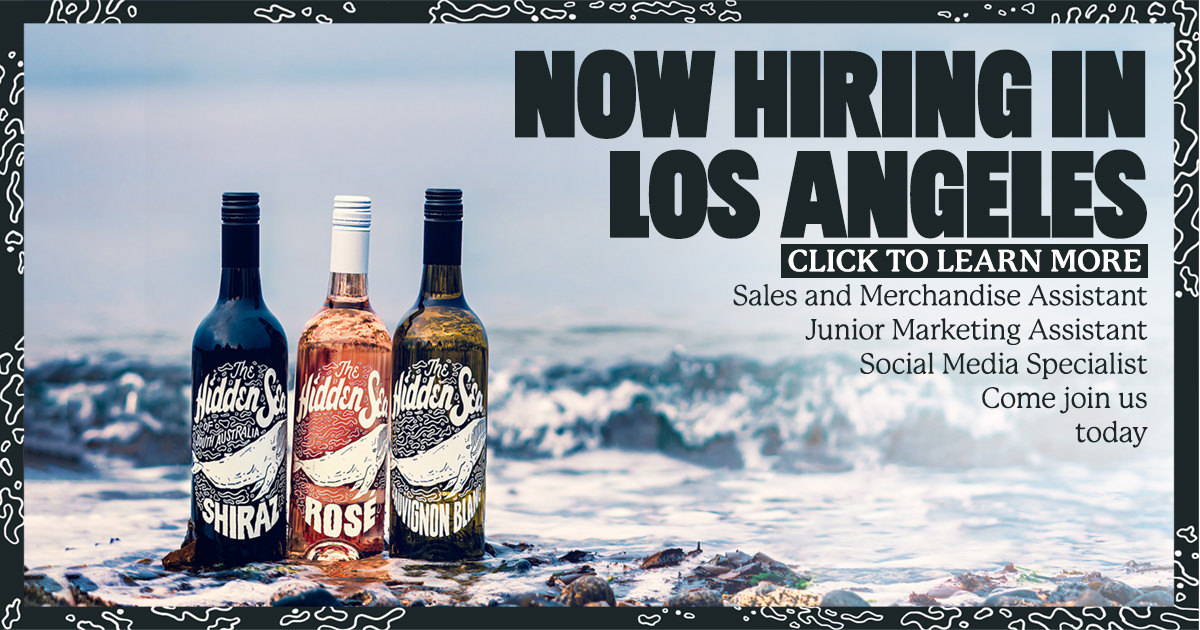 Now hiring in Los Angeles. Click HERE for more information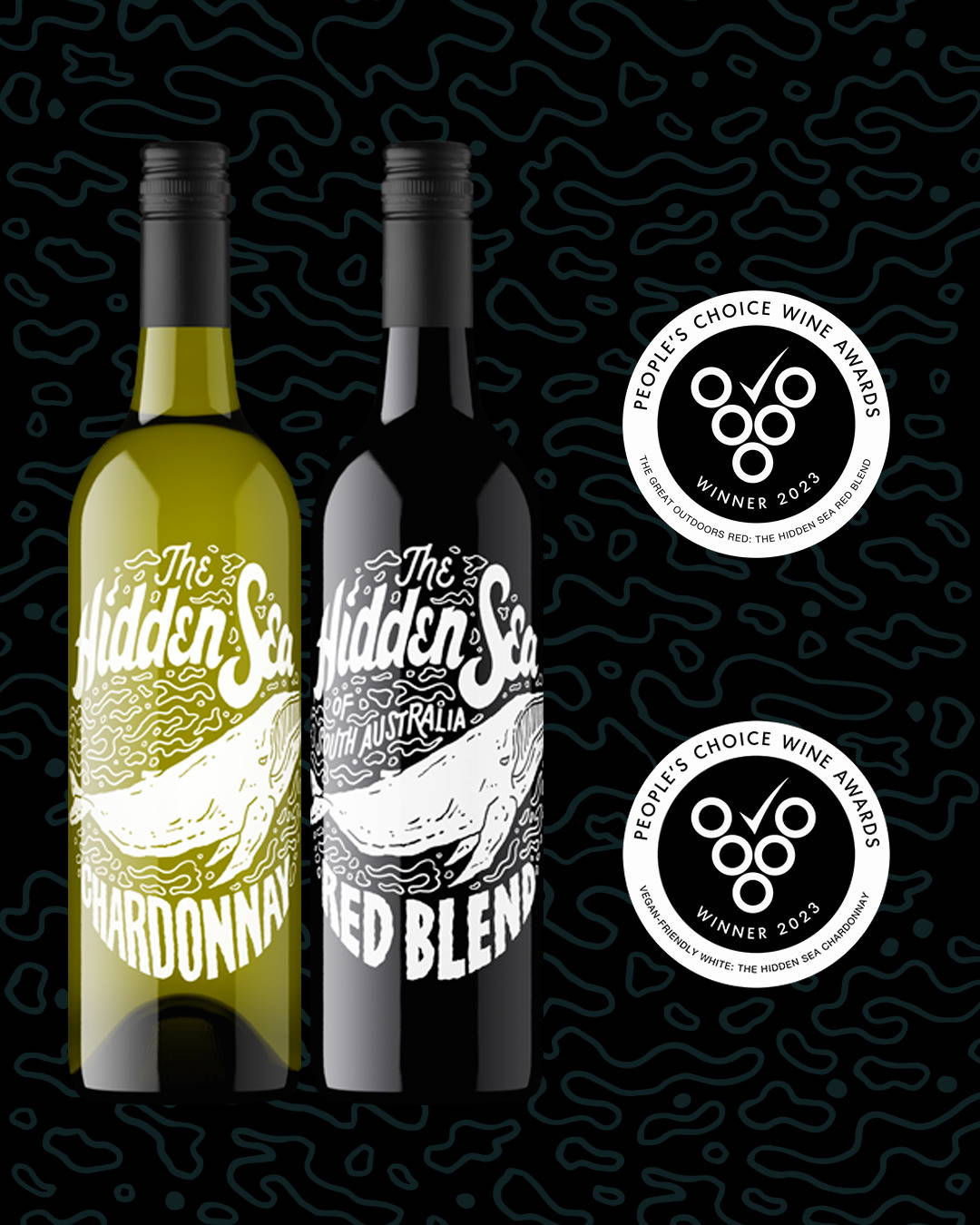 People's Choice Wine Awards winner x2!

Special thanks to our partners, Kingsland Drinks, and Crate Communications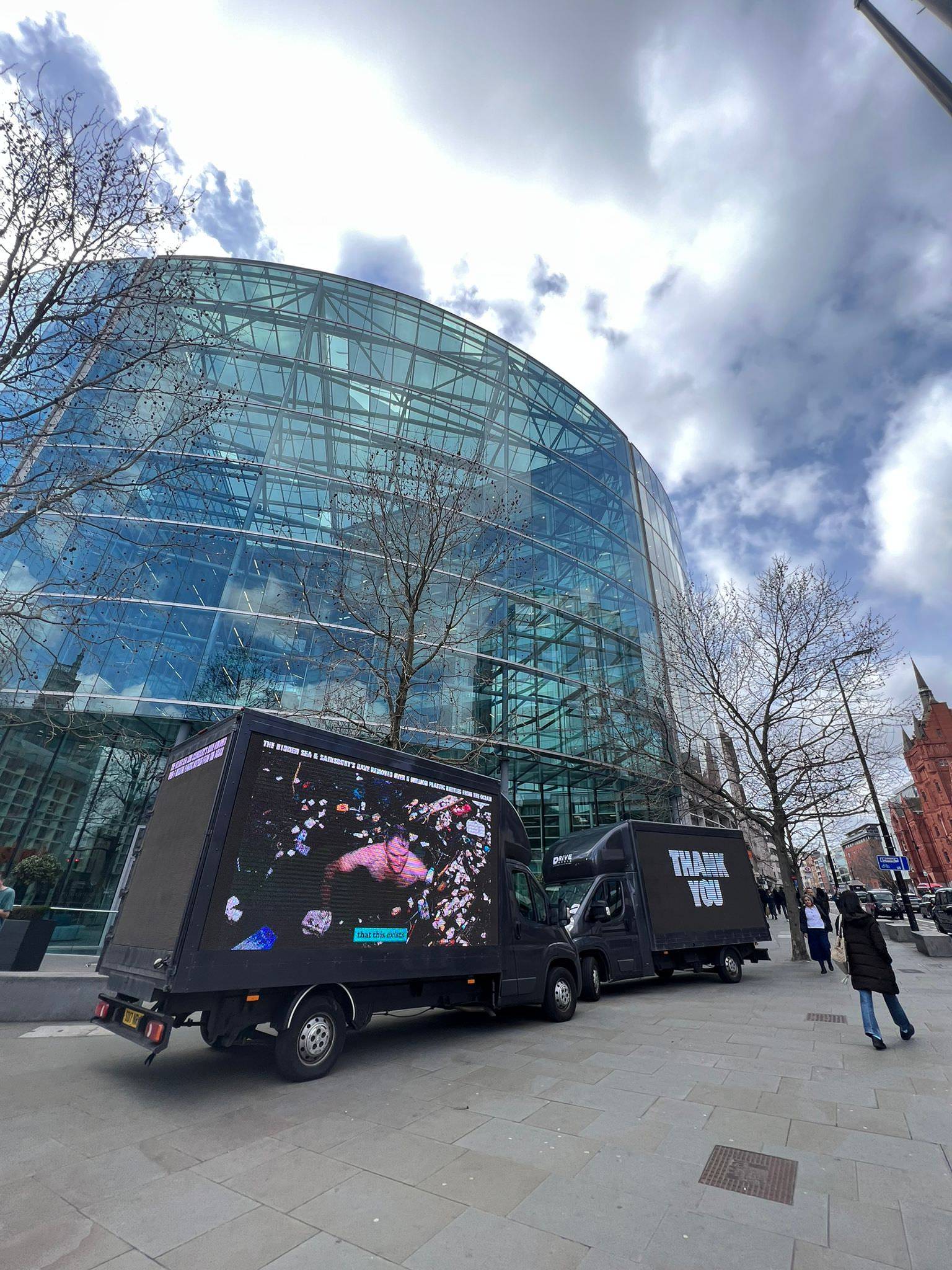 The Hidden Sea and Sainsbury's have removed the equivalent of over 5 million plastic bottles from the ocean together

We parked two video trucks at their headquarters, with a thank you slideshow, and handed out awards to the executive staff to celebrate

Watch the thank you video HERE.
Watch The Hidden Sea 2022 recap video by clicking the image above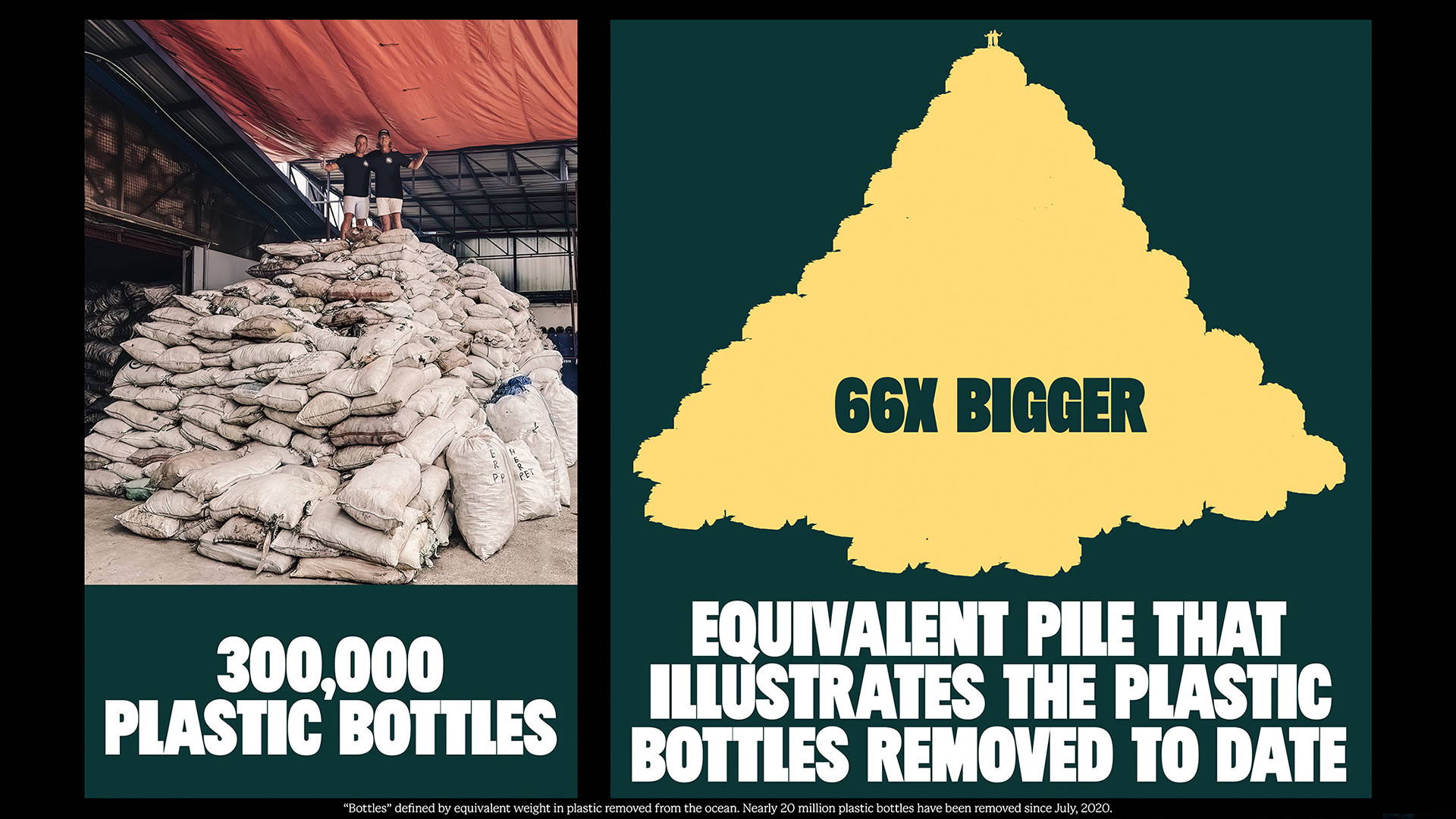 November, 2022: Jakarta, Indonesia

Co-founders Justin Moran and Richie Vandenberg visited ReSea Project

Pictured above are Justin and Richie standing on top of 300,000 plastic bottles removed from the ocean, as well as an illustration of what it would look like if they were standing on top of a pile that equates to The Hidden Seas plastic removal since July, 2020
The Hidden Sea's premiere short film is finished. Here's a brief synopsis:

Click HERE to watch now

"A wine company out of Australia, and a purpose-driven business out of Denmark, have teamed up to clean the ocean of plastic in Jakarta, Indonesia. The Hidden Sea, and ReSea Project are accredited to the highest standards in the world as they tackle the problem of ocean waste plastic, which affects us all—because no matter how many names it has—we only have 'One Ocean'"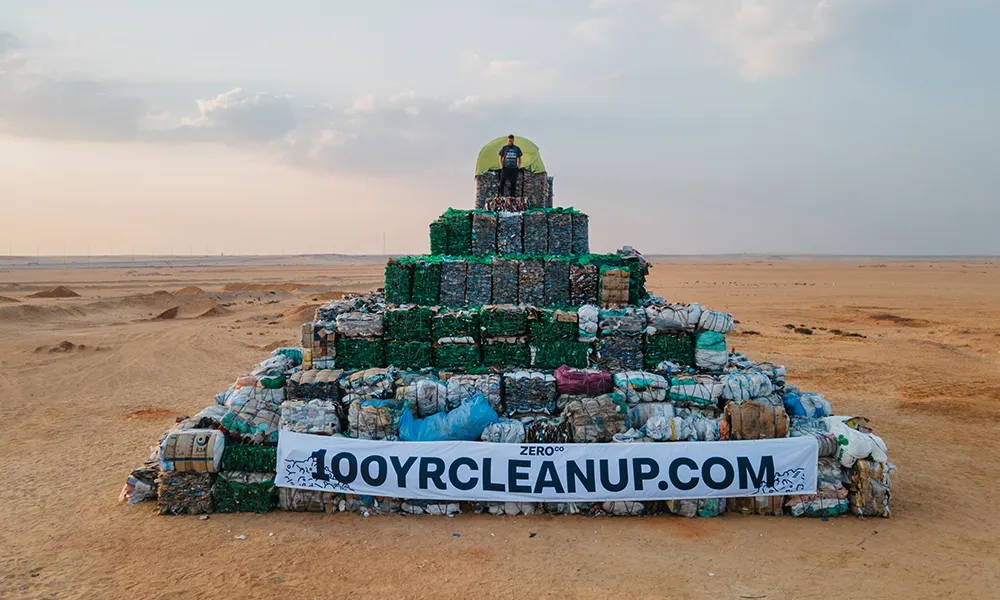 The Hidden Sea builds the world's largest plastic waste pyramid in collaboration with Zero Co and the 100 Year Cleanup

100 Year Clean Up: a mission to drive large-scale clean-ups for the next 100 years and eliminate the single-use plastic problem

Launched in Cairo during COP27, the collaborators built a pyramid out of plastic collected from the Nile

Media coverage: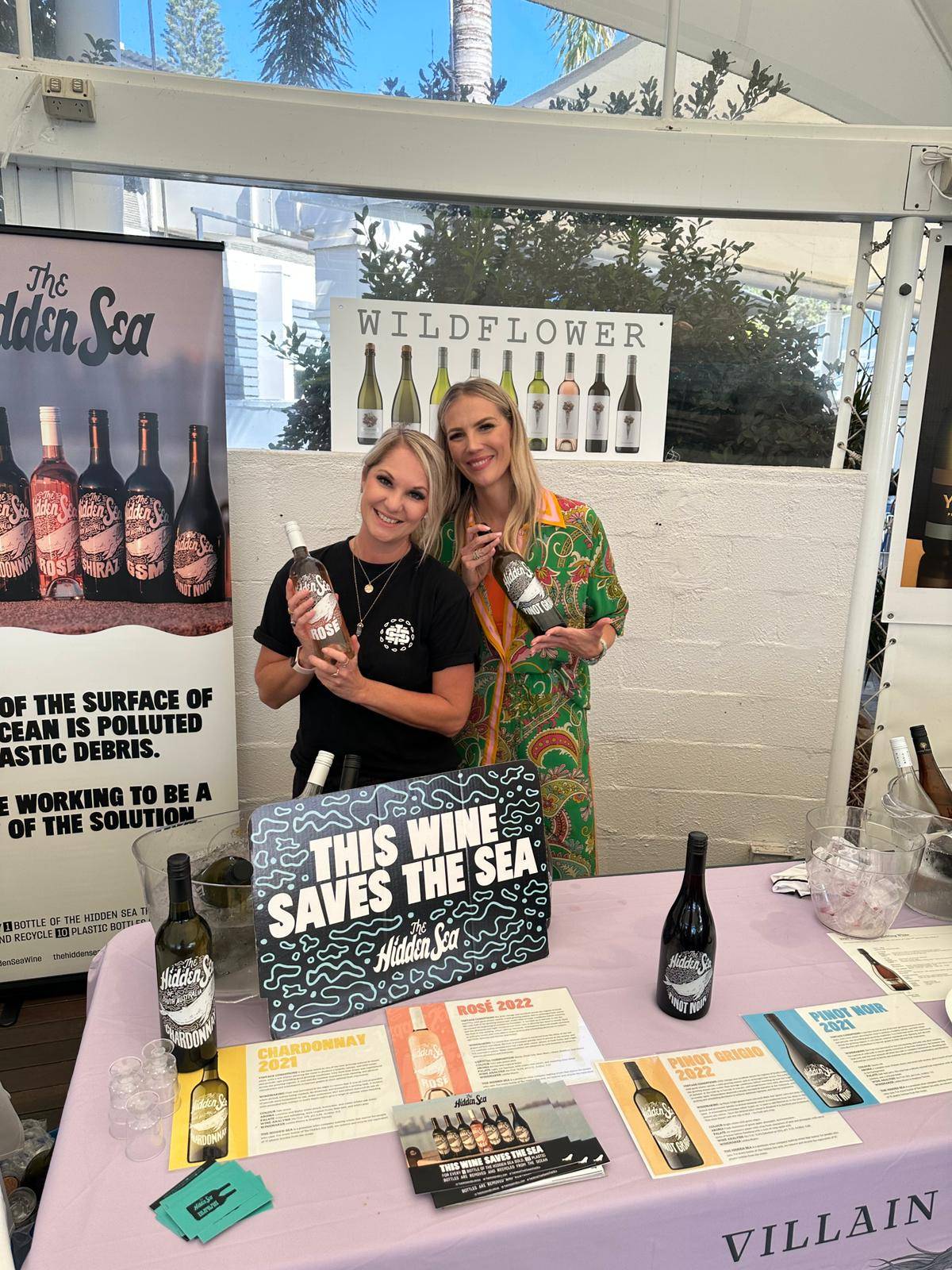 The Hidden Sea welcomes a new team member, Angela Jones, in Australia as Brand Awareness Specialist

Ange comes with 15 years of alcohol retailing experience and a passion for what The Hidden Sea is achieving

New products coming: The Hidden Sea in a can

The Hidden Sea gains significant media exposure in GBR, USA and AUS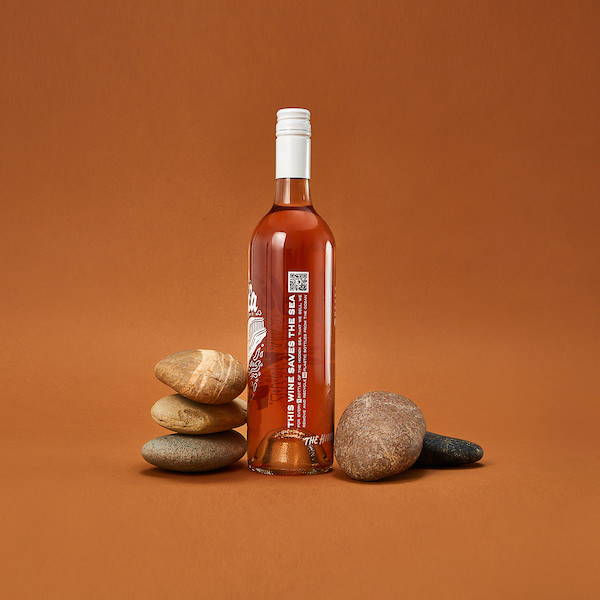 The '22 Rose is now bottled!  

Our THS Winemakers attended the Wine Industry Tech Conference

Kingsland and Co–op visited the winery

 FunLab Group

in Australia have started pouring

 

The Hidden Sea Sauvignon Blanc

You can find the Sauvignon Blanc at Holey Moley, La Di Darts, Strike Bowling, and Archie Brothers

The Adelaide Entertainment Centre

have agreed to pour

The Hidden Sea Sauvignon Blanc

as part of the next 12 months of events

The Hidden Sea is gaining distribution in the US

Seminole Reef Grill in Florida is pouring Rose, Chardonnay & Red Blend

16 x Haggen's Food Stores in Washington

The Hidden Sea's VIP hospitality at the Chicago SailGP event, so it was fitting that the Australian team won!

THS also teamed up with world-renowned Canadian artist and environmental activist, Benjamin Von Wong, for an eye-grabbing art installation titled "The Giant Plastic Tap."

Von Wong designed this piece to encourage governments, corporations, and individuals to "turn off the plastic tap" and

work toward a more sustainable plastic-free future

There are 31 days in July, and we're aiming to clean 31 beaches around the world to celebrate Plastic Free July

The Hidden Sea's VIP hospitality at the Chicago SailGP event, so it was fitting that the Australian team won!

THS also teamed up with world-renowned Canadian artist and environmental activist, Benjamin Von Wong, for an eye-grabbing art installation titled "The Giant Plastic Tap."

Von Wong designed this piece to encourage governments, corporations, and individuals to "turn off the plastic tap" and

work toward a more sustainable plastic-free future
There are 31 days in July, and we're aiming to clean 31 beaches around the world to celebrate Plastic Free July